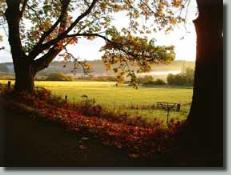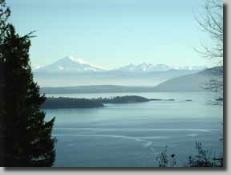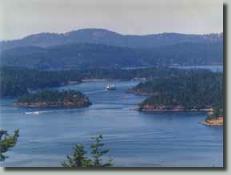 text summary:
Orcas Island real estate listings by Harvey Olsan are the heart of the best personal service available on the San Juan Islands. Orcas Island real estate in Washington State is the best of the beautiful Pacific North West of the U.S.A. Located in the far North West of Washington State close to the Canadian border with Vancouver Island directly across the Haro Strait. Realtors provide the heart of the best personal service available in San Juan Islands real estate Orcas Island.
Realestate property listings
Orcas Island waterfront property for sale in the beautiful Pacific North West: their entire focus and their passion is to provide top notch service to those wanting to buy or sell existing property on the islands, look no further for the best. Dedication to service is legendary, and their highest standards are met and exceeded by the Brokers and Agents located in the Islands.
For the personal service that makes finding or selling a home a pleasure when looking in the Islands for waterfront property for sale. Whether to buy or sell, real estate listings and Harvey's team are your first choice for real estate property listings. On Orcas Island they excel in providing the service to make your real estate transaction a pleasure throughout. Welcome to Orcas Island.
Orcas Island Real Estate.
Choose life on a Two Lane Road through your
1st choice in service the "Two Lane Road" Team
When you take that first step onto a ferry bound for Orcas Island, you'll leave behind the stop lights and congestion and enter a world that doesn't object when time seems to pass slowly. During your journey you'll glide by a string of evergreen jewels, the largest of the 743 islands created during the Ice Age. You'll pass rocky points that define sheltered coves, and beaches surrounded by madrona trees. Forty of our islands are inhabited, some by a lone occupant, but the majority of our population is located on Lopez Island, Shaw Island, San Juan Island and Orcas Island.
"Orcas Island, considered to be the most spectacular [of the San Juan Islands], with over 36,000 acres, is the largest... has been a favorite for generations of visitors from all over the earth. The population is widely spread out adding to its feeling of peaceful, tranquil privacy. Mt. Constitution in Moran State Park offers panoramic views of all the archipelago, and is surrounded by miles of trails and breathtaking scenery." -- from the San Juan Islands telephone directory
---

Harvey Olsan, cell: (360) 378-7389
Local: (360) 376-2145 ext #4

Email:
[email protected]

© 1996-2011 Harvey Olsan. All rights reserved.
Site Map