from San Juan Naturals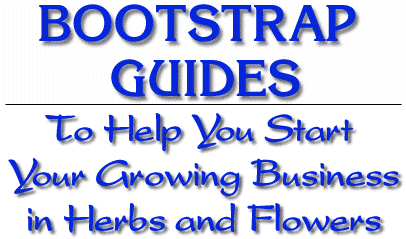 ---
Click on the button to find out more: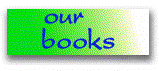 The Bootstrap Guide books and information you'll need to get started with a backyard business growing and marketing herbs and flowers. Over 40,000 of these Bootstrap Guides have been sold
---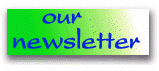 A free online newsletter to introduce you to the ideas behind the Bootstrap Guides.
---

You can query the author, Lee Sturdivant, with specific questions about your herb and flower business interests. Here are some of the frequently asked questions (in an easy-to-read Q"A format), and an easy form to ask your own questions
---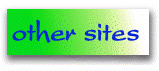 Other interesting web pages to further your search for information in market-gardening, herbs and flowers, and other small horticulture businesses
---
Write us at
---
Frequently Asked Questions | The Newsletter | Our Booklist
Online Gardening Resources | How To Order
---
This homepage is maintained by our friends at
---

This page has been accessed [an error occurred while processing this directive] times.