| | |
| --- | --- |
| | |
| THEN | NOW |
| | |
| --- | --- |
| the FUTURE? | |
This is one spectacular rig. What is it good for? More fun that you can imagine. Great for advertising your fishing camp, taco stand, fish business, Parrothead Club, Whale watch business, Scuba diving.
ParrotHeads - this is your lucky day - its already a SHARK!
But

A little history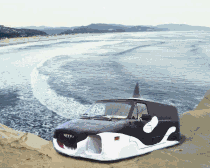 EVOLUTION in progress?
The metamorphous began in 1999 on this beach in the San Juan Islands of Washington State........
near Friday Harbor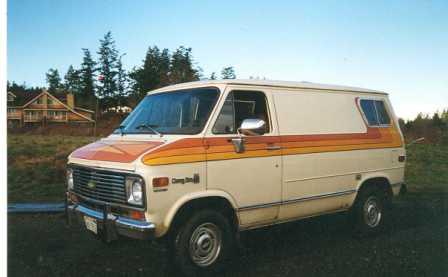 The truth is....
evolution needed a lot of help.
Where do you start?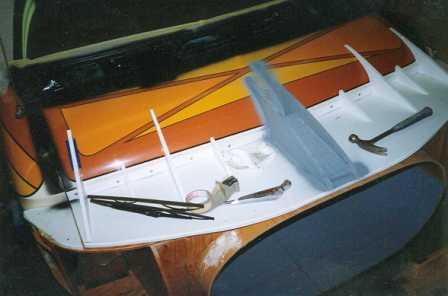 Ok, start with the mouth - extend it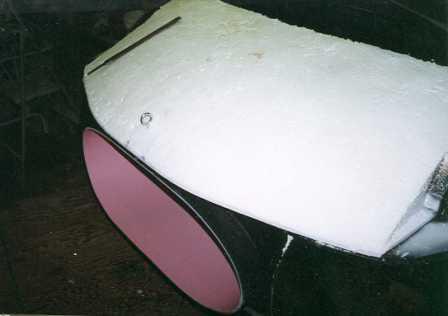 All formed and shaped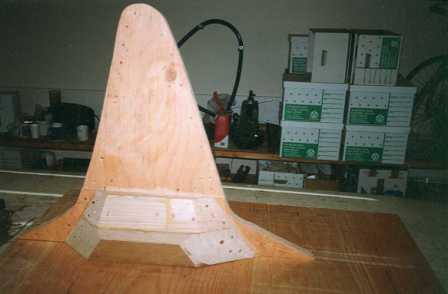 Add a dorsal fin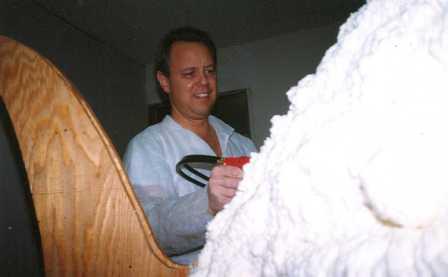 and a tail
That's brother Jon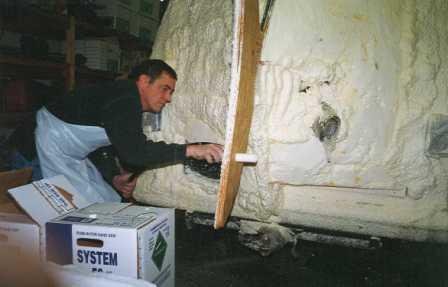 and me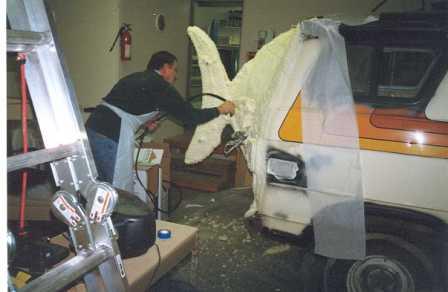 A lot of foam,
and a little paint,
makes that Chevy,
what it ain't.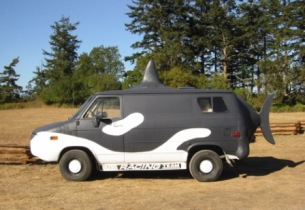 Walaaaa!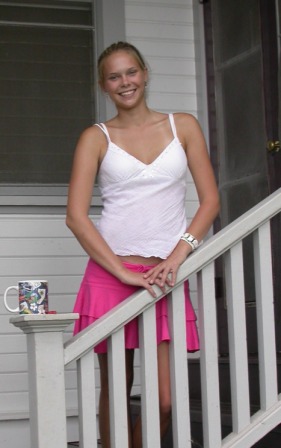 Dani

My daughter despised it at age 13, then drove it for a year at age 16. That took a lot of guts!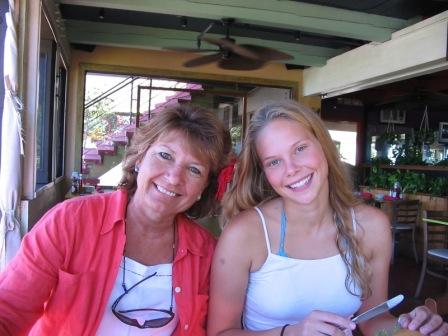 Here's my wife Shauna, and Dani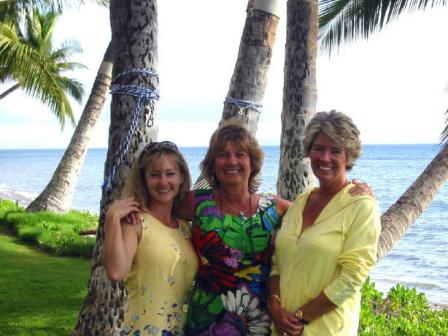 Shauna and girlfriends in Hawaii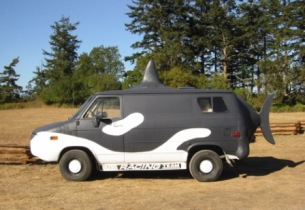 OK, back to the subject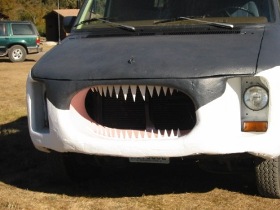 a hungry looking orca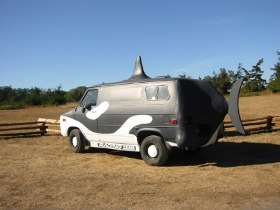 Now that's a custom van!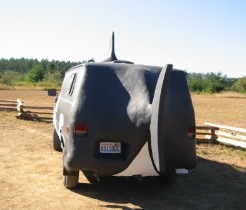 The tail end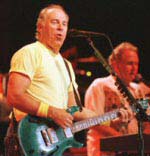 Then came the concert in Auburn,
Washington - guess who!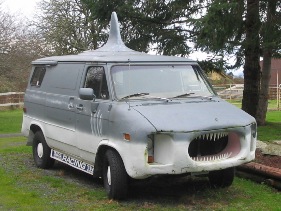 Yep, Jimmy Buffett, and so out came the paint...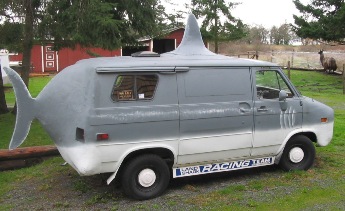 and the orca became a shark...a truly customized custom van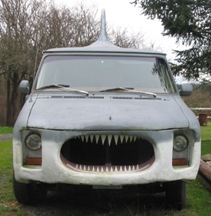 Well, now it's basically just resting in my back yard.

It's a fine automobile, someone should be driving this rig!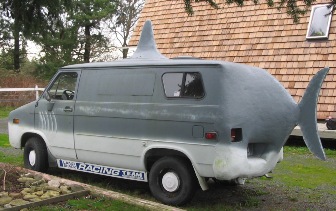 What a rig!!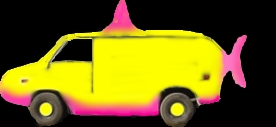 I was thinking I could make a great looking tropical fish, so I bought some paint and was about to start painting, except......
my wife no longer finds this item amusing - it happens.

I guess its gotta go!



Want more info?
MECHANICAL
ParrotHeads - this is your lucky day - its already a SHARK!